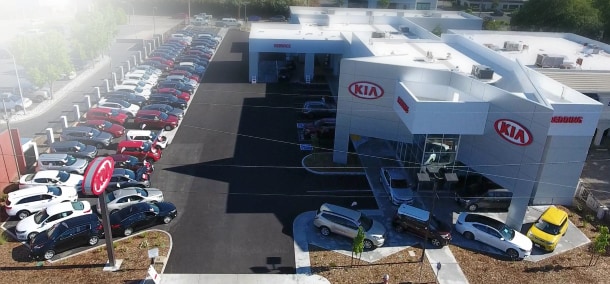 We sell the best product on the market! Our vehicles are among the safest on the road. 
Locally owned and Operated, this means the $ you spend stays in our local economy.

We treat you the same way we would treat a member of our own family, with respect, honesty and attention to your needs.
We are here for you long before the sale, during the sale and long after the sale. We appreciate your business and we will never take it for granted.
We give back to the community.  See our page dedicated to these charities and groups.
Top Notch service department with factory certified technicians on duty Monday through Friday. This will make certain that your service needs will be taken care of promptly and accurately.div style="text-align: justify;">

We offer loaner cars and a shuttle service while your vehicle is with us.
Free WiFi internet access in our service lounge.
We have a working relationship with numerous lenders.  For those of you who have excellent credit, this will ensure that you get the best rate.  If your credit may have a few blemishes, no problem.  These same relationships will help secure you a loan for your next vehicle.
Chances are that if you live in the North State, you probably already know or are related to someone who has purchased from us.   Do yourself a favor and ask them how they would rate their experience with us.
The Redding Kia service department is dedicated to caring for your vehicle and we can provide all manufacturers suggested services at all mileage intervals for most vehicles. We keep an eye on your vehicle to help make sure it stays running at top performance for many years to come.
Contact
Hours
Monday

7:30 AM-6:00 PM

Tuesday

7:30 AM-6:00 PM

Wednesday

7:30 AM-6:00 PM

Thursday

7:30 AM-6:00 PM

Friday

7:30 AM-6:00 PM

Saturday

8:30 AM-6:00 PM

Sunday

Closed