KEITH COMSTOCK - NOVEMBER 17, 2019
They are willing to deal and offer a great product.
ROBIN BURGETT -OCTOBER 24, 2019
I bought a kia Soul from them. My salesman Eric was awesome. Would recommend to my family and friends.
TERRY GERNEY - OCTOBER 24, 2019
Excellent place to purchase a new Kia, excellent staff, worked with us thru the entire purchase process. Highly recommend this dealership to anyone looking to buy a Kia!!
SARAH VOTAW - OCTOBER 19, 2019
I had a great experience at Redding Kia. Luke is awesome there. I told him what I wanted and he worked with me in finding what I want. He definitely has patience. I highly recommend them and Luke!
KELONI LIGGATT - OCTOBER 17, 2019 
My experience with Kia has been outstanding. They put their customers first with the upmost integrity. A special thank you to Jonathan Campbell and Amber Rosales for everything! You and your whole staff have been awesome!
ALAN HURR - OCTOBER 4, 2019
Service two days ago was great and quick. Had a small leak in drive side front tire today. They fixed it quickly and I was on my way. Everyone was very polite. Thank you, Redding Kia.



DEBORAH BURSLEY - OCTOBER 4, 2019
Great salesmen - finance person very well informed and low key. They don't push you to make a decision and the entire encounter was relaxed and very pleasant. Would recommend to anyone.
LEANN HARDY - OCTOBER 3, 2019
Great people at the service center.
SHIRLEY BLACK - OCTOBER 2, 2019
Nice People.
ASH RICH - OCTOBER 2, 2019
All the staff here are amazing. I was helped this morning by a young man, and instead of saying, "It's not my job" and to leave me to standing there in the lobby, he got me started so check in would be more efficient. He also kept me posted with brief updates as to when a service rep could take over and help me. Once turned over, I always felt taken care of and never like an inconvenient walk in. My issue was resolved in under an hour and I was reassured. What could have been a bad start to the day was rather pleasant. Thank you, Redding Kia. You ALL are on point. Amazing service EVERY time.
JEFFREY BARRETT - OCTOBER 1, 2019
They work with you for an awesome deal!
LARRY SUDARA - AUGUST 28, 2019
Awesome service customer service!!! Friendly and kept me updated while waiting for my vehicle.
DUSTIN HOPKINS - AUGUST 25, 2019
Great place to work at! Great team, great management and fantastic owners! I've only been with them for a short time, but I already feel like part of the Kia and Subaru family.
BEVERLY SMITH-HENRY - AUGUST 24, 2019
Dustin Hopkins, Kyle and Cody took amazing care of us. Buying our car was a stress-free experience thanks to their amazing customer service and hard work. Today we bought our second Kia and we will keep coming back thanks to their over the top service.
ASHLEY NELSON - AUGUST 22, 2019
Great experience buying our first car from a dealership. Everyone was very nice and helpful and made the experience fun and not so stressful. We appreciate all they did for us to make it feel like a good choice!
KAITLIN BROWN - AUGUST 18, 2019
We had the pleasure of working with Eric! He and everyone else really worked with us to get what we wanted. Such a great experience that wasn't anything like other car dealerships. I feel comfortable and confident in the purchase of my Kia Soul! I highly recommend going there, and especially working with Eric!
GERALD STANKEY - AUGUST 15, 2019
Great service and staff.
ALLISON HALL - AUGUST 11, 2019
Woo Hooooo for new cars🥳🤩
JUSTIN MAIER - AUGUST 6, 2019
Best car buying experience I have had! Shane Parker and Cody Rollins made the experience enjoyable.
TED SCHERBENSKE - AUGUST 6, 2019
I had an awesome experience with Derek, who is the best salesman there.
LONI RAE LIVESAY - AUGUST 5, 2019  
Devon was very personable and helpful. It's been a long time since my parents stepped on to a car lot and this experience had them driving off with exactly what they wanted.
REGGIE CHAMBERS - AUGUST 2, 2019
We've bought 5 cars here. We go here because we trust the mechanics and the salesman work hard to get you in what you want. Not to mention the complimentary oil service for the life of the car. You'll drive away happy.
MACROAQUIRE -JULY 27, 2019
Jon and Amber were very accommodating, friendly, and got great service.
IRM Z. - JULY 21, 2019
KUDOS to Rob H. in Sales for coming out in the Redding heat- (108°) to try and help me with my headlamp R&R. The service department was closed, he was not able to help, but he gave it his best, went above & beyond researching for me and going through the owners manual. When I upgrade, I'll make the 3 hour drive, to purchase from him. 
LINDA WINTER - JULY 18, 2019
Very helpful and supportive.
ALENA CLARK - JULY 9, 2019
Thank you so much Rob. You truly made my year & you made it easy & he helped me get my car back home.
MEGAN MARIE - JUNE 29, 2019 
Rob Howard was absolutely amazing to work with! He definitely made me feel like part of the family at Kia - He wasn't push you call my heat listen to all my concerns and needs. Alongside everyone else there today, I thank you all so very much for the warm welcome and congratulations. A is looking to purchase a vehicle, You definitely should come to Redding Kia! You won't be disappointed.
JAMES JONES - JUNE 22, 2019
Very communicable and knowledgeable sales people.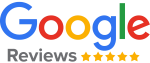 FRANK RUSSELL - JUNE 3, 2019
That's the place I bought my car.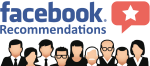 JEFFREY ARMSTRONG - JUNE 3, 2019
I recommend Kia cause the customer service is great and Abdiel has helped us since 2016. Awesome experience, and even better people... and thank you, Abdiel Lopez!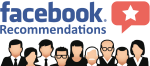 ERIC DEAN - MAY 29, 2019
Great people, great service! I would recommend this dealer to anyone looking for parts, service or a new car. You'll be happy you bought at Redding Kia!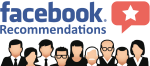 TAWNA WHITEHEAD - MAY 22, 2019 
My car was scheduled for an oil change on Thursday the 23rd. Wednesday, the 22nd, I called them because my brakes were getting bad and needed changed and asked them if they could get me in the next day since my car would be there already for oil. I was told to bring the car in Wednesday evening and leave it with them and they would squeeze it in and get the brakes done for me as well as the oil change. So Wednesday after work, I dropped my car at the service location around 3 pm. I received a call at 430 saying they had done the oil and were working on the brakes and asked me a few questions. I hadn't expected any work to have been done Wednesday at all! A little bit later I received a call to let me know my car was ready to go. 
My ride to get my car had suddenly broke down so what did Kia do? They sent me a shuttle! I was so happy to not have to leave my car overnight! Five stars and two thumbs up for Kia! You guys rock! Thank you for exceeding my expectations!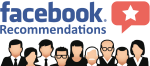 NANCY JO VESCIO-CASTROP - MAY 19, 2019
I love Kias- they last a long time!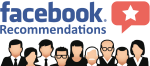 MELISSA THOMPSON - MAY 17, 2019
Today we went to JUST look at new cars and ended up coming home with a 2019 Kia Optima S!!! Brady Lipscomb, our salesman was AMAZING! Such a sweet, kindhearted person. He was so patient with us and really made our car buying experience one we'll never forget. Everyone we dealt with today was just amazing, they truly treated us like family. If you're in the market for a new vehicle take the time to go to Redding Kia.....you won't be disappointed!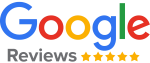 DEBBIE TROSE - MAY 8, 2019
It was a great day!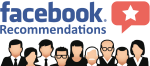 KRISTIN STROING - MAY 2, 2019
I Love Redding Kia. My husband and I have just purchased our third vehicle from there. The customer service from the sales department and the service department are excellent. Always friendly and welcoming.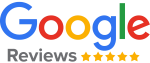 ARTHUR LOVELAND - APRIL 4, 2019
Great place to buy a car from without being pushed.

MEGAN BERTELSEN - APRIL 2, 2019
Rob Howard helped us pick out our new Sorento and we are so happy with the car and robs amazing service!! I would 10/10 recommended going to him for any of your car buying needs!! Thank you Rob!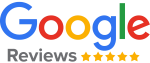 JEANNIE ALLISON - MARCH 30, 2019
Everyone was very nice. Devon is an excellent salesman! Not pushy and helped me find the perfect car and they all worked to get me the best deal, not only on my car but on finance too! THANKS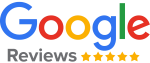 MARISSA WHITE - MARCH 12, 2019
We had a great experience at Kia, everyone was super helpful and kind. Glad I purchased a car there.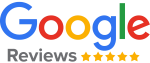 DONNA GARDINER - MARCH 4, 2019
Enjoyed my visit. Very friendly. Very knowledgeable.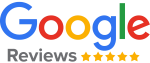 CUSTOM PLUMBING - MARCH 3, 2019
Absolutely hands down awesome service. We just went into to test drive a Stinger to see if we would like it and we left with one. Luke was our salesman and very knowledgeable, and Robert the manager was awesome and made sure we got what we wanted. Great atmosphere and very professional.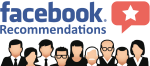 JOE CARPENTER - FEBRUARY 27, 2019
Best buying experience you can have.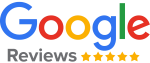 KEESHAN BAMFORD - FEBRUARY 19, 2019
I purchased an "as is" used car from them. I had an issue with it, and brought it back a couple weeks later. And they made sure to fix the problem so I can get back on the road. Their customer service is above superior!!!
DAVE REDLICH - FEBRUARY 11, 2019
Very impressed with the KIA dealership and service. Building is great and the friendliness of all the employees top notch.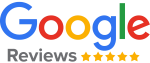 GEARARDO RODRIGUEZ  - FEBRUARY 6, 2019
Very good service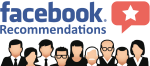 JENNIFER DOBSON - JANUARY 25, 2019
Everyone was helpful and friendly. Great experience! Definitely go check them out!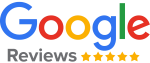 RONNIE MILLER - JANUARY 23, 2019
First time KIA buyer. It was done with ease and purchase was made in an efficient manner. Luke was great, very courteous and made the sale easy.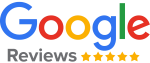 TERESA GILES - JANUARY 21, 2019
Friendly, professional. Greeted me right away, and gave me a token for the snack machines. Good coffee and comfortable seating.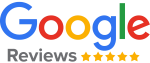 THOMAS NELLIS - JANUARY 20, 2019
Excellent staff.
MIKAYLA SPOTO - JANUARY 14, 2019
Went in after having a TERRIBLE experience at Lithia, & was welcomed with open arms. None of the salesmen were pushy, & Kyle was phenomenal as well as Robert. Every time we walked in it felt as if it was a family reunion. I had come in convinced from the other dealerships I'd never be able to afford a new car & not be able to find a used car with the standards I had for it. Robert & Kyle gave me all of my options & helped me find a car that is beyond anything I ever expected I could get for myself. I cannot express enough how wonderful the people of Redding Kia are. Thank you for all your help!
KRIS DICKEY-RODOLA - JANUARY 5, 2019
The entire crew was super helpful in all aspects. This was the easiest car I've ever bought!
 
TEENY CHASE - DECEMBER 23, 2018


They were so helpful and fun. Thank you guys so much. I love my new car.



SAM MADRIGAL - DECEMBER 18, 2018


Awesome experience!!!! Thank you to Cody, Jason, Devon and Sakib. Merry Christmas guys. Love my brand new car. You'll have our business for a long time.
JIM CURRIE - DECEMBER 14, 2018
I was looking for a Dodge truck and came across Manny, (not that others were helpful they were!) but I ended up with Manny and what a human being, and a true salesman! All in all I had to go out of town instead of the truck Manny had based on mileage. My next vehicle is coming from Redding KIA! Good quality vehicles and great honest people! Merry Christmas
!
LISA MORGAN - DECEMBER 7, 2018
Love my Kia Soul!
MARIA MIX - DECEMBER 5, 2018
I am a firm believer in shopping local. That said I am super impressed with the people at Redding Kia. I was firm on my budget and Eric and Robert were very happy to work with me. I encourage people to give them a chance. Super happy!!
NORTHSTATEAUDIT REDDING - DECEMBER 1, 2018
Great place to buy your next car or have your current one serviced. What a terrific bunch of people. Their service waiting room is like you would expect to find at a posh Newport Beach location. Leather seating, free coffee and token for vending machine, giant screen television and of course free guest wireless internet all in a clean and bright area. My experience with their sales department was a pleasure they made my purchase a fun experience. No hard sales or handoffs. Highly recommended for honesty and a great selection of vehicles at better than competitive prices.


LISA KOHN - NOVEMBER 30, 2018
Staff is amazing, low pressure, helpful!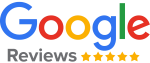 BILLIE YOUNG - NOVEMBER 25, 2018
Very friendly service, not too pushy either.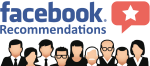 LACHLAN WATERBURY - NOVEMBER 5, 2018
 
Easy scheduling, excellent service, nice waiting area with benefits, and very knowledgeable. I will drive the extra 25 minutes rather than going to Yuba City.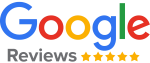 BILL PRICE - OCTOBER 1, 2018
Quick, professional yet friendly customer care! Highly recommend.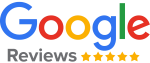 BRUCE EMOND - OCTOBER 1, 2018
Friendly service.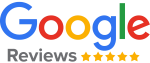 AARON JONES - SEPTEMBER 23, 2018
Eric, Rob and Ryan all did a great job to complete a car sale.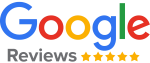 SUSIE TITUS - SEPTEMBER 20, 2018
We have purchased 4 vehicles from this dealership, by far the best dealership we have ever dealt with. Friendly personnel great follow-up servicing.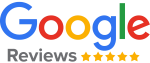 TEENA WALL - AUGUST 27, 2018
Great people, great service!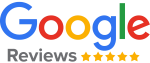 AUSTIN JACKSON - AUGUST 13, 2018


They are very upfront and honest, willing to work with you, to get you in the vehicle you want.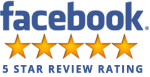 EMILY CANO - JULY 10, 2018
We were looking at possibly purchasing a used car but Devon was absolutely amazing and got us a great deal on a brand new Kia Soul Plus! These guys are not your typical car salesmen. They are very patient, understanding and will work until they find the best deal for you. I couldn't have asked for a better experience. Thank you Devon and Cody!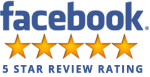 KREED TRUE - JUNE 27, 2018
I love my Kia Niro. how lucky I was to get the color (Aurora Black) and model (Niro) of my choice! This is my first new car ever, many thanks to Sakib for helping me buy my first new car. And many more extended thanks to everyone of the dealers that helped out to make this possible. I will refer all my friends to check out Kia in Redding first!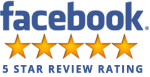 RHONNA STACHER - JUNE 24, 2018
They were very kind and patient. That played with my two year old son while we were negotiating, and waiting. They met us where we were at. Incentives are awesome. Very happy with getting a new payment every month lol.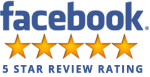 ELIZABETH GUNTER THOMAS - JUNE 11, 2018
Omg!! Everyone is so great. Devon was our salesman. Such a great man. Thank u all for everything. I really love my 18 Forte!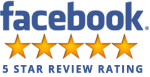 DAISY KAY LEGAN REYNOLDS - May 20, 2018
Wonderful service every time we come here. Everyone that we have met has been just as nice as the person before! We can't wait to be able to buy here again!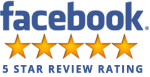 CHELSEA NIEWINSKI - May 13, 2018
AH-MAZING group of down to earth people in this pace!!! Sooo helpful for a first time buyer! 
My experience here wasn't anything less than perfect!! I would recommend Redding Kia to anyone looking for a car. LOVE my 2018 Kia Forte!! Thank you guys!!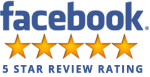 CHANELL EDWARDS - February 23, 2018


I wish I could give them more stars! Absolutely the best experience! Sakibh, Kent, and Cody... dream team. Thank you all so very much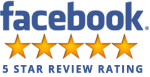 CHRISTINE CB - February 19, 2018
Awesome customer service. Great quality vehicle!!! Thanks Redding Kia!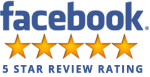 CORI NICOLE NELSON - February 19, 2018
We've bought two brand new cars from Kia within the last 7 years.The service is the old school kind you wish to have walking on a dealership. More so, that service continues after the sale. That's why we love the Kia team.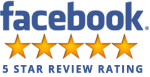 TONY GAZZIGLI - December 4, 2017
When I bought my used 2013 Kia Forte coupe or year ago the salesman Kyle was awesome the finance people were amazing too. Service department has been awesome I had one headlight that was leaking and they replaced it immediately with a brand new headlight. I highly recommend purchasing a car from them. Service after the sale is super important.
---


The following is not a review from Facebook, but was from a VERY SATISFIED customer that wrote into our customer service center to articulate her appreciation that our SERVICE CENTER provided for her and her family in their time of need!

We had to share it here...

TERESA ALEXANDER - Victoria B.C., Canada    April 26, 2018
On March 30th, we came to your dealership with a very flat and damaged tire and we would like to say how very very impressed we were with the friendly and professional service that we had from all your staff. We live in Victoria B.C. and were driving to Phoenix for a holiday. We especially want to put a comment about Nemo Lopez, he was just wonderful and did everything possible to assure us that they would get us on the road again and he also took the time to recommend the great Lumberjack restaurant to us while we waited. We deal with the Kia dealership in Victoria and we will be going in for servicing soon and we will definitely tell them of the great service we received in Redding. Thank you so much for your amazing customer service and we love our Kia Soul!